YOU WORK HARD FOR YOUR MONEY. WE WORK HARD FOR YOU.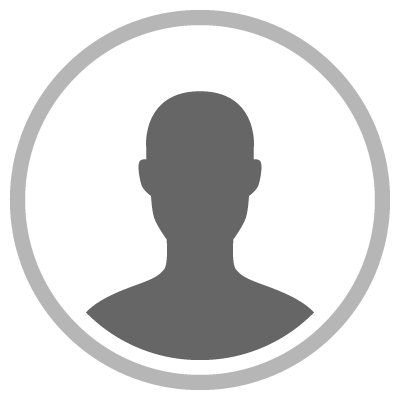 When you join Lake Chem, you'll open a member Share Savings Account that basically serves as the foundation to everything else that you will do with us. Opening this account officially makes you a member of our credit union as well as an equal owner. We are member-owned and operated.
To open this account with us, you must live, work, worship or go to school in Marshall or Calloway County or are an immediate family member of any of the above. It only takes $25 to get the account started and you'll begin earning dividends on quarterly average balances. Opening a checking account with your Share Savings Account upgrades your savings account to a Premium Share Savings Account, allowing you to earn a higher APY quarterly. Click here to view rates.
If you're working to save for a variety of things or like to keep certain accounts separate from others, you can add as many savings sub-accounts as you'd like. For example: Some members have a "bills account", a "wedding/honeymoon account" or even a "home down payment account" if you're looking to purchase a home in the near future (which we can also assist you with). It's completely up to you. We can also assist you in automatic deposits to ensure that these savings accounts are constantly growing without you having to raise a single finger.
No monthly minimum balance required
Complimentary ATM card included with access to our 24-hour ATMs
Dividends are paid quarterly
No Cost for Online & Mobile Banking Access
Unlimited call-in share transfers
No monthly minimum balance required
No monthly fees or services charges
Online & Mobile Banking Access
Unlimited call-in share transfers
Dividends paid monthly on balances of $500.00+
Our NO COST Share Checking at Lake Chem gives you the great convenience of a worry-free checking account. After opening your Share Savings, a share checking account can be opened with a minimum $100 deposit, with NO fees and monthly service charges. With a checking account, a debit card is provided along with online banking — everything to make your financial experience with us simple and easy.
*Overdraft fees may apply when necessary.
IRAs & Share Certificates
After working hard the majority of your life, we want you to have a stress-free retirement. It's never too late or too soon to start saving for your retirement. Our IRA program is perfect for you to ensure that you have the money you need, when you will need it the most.
Deposits can be made via payroll deduction, lump sum deposit or rollover from another IRA or 401k plan
Money may not grow on trees, but when you invest it with us by Share Certificate it does at Lake Chem. A share certificate is very similar to a savings account, but secures your money and locks in your rate for a particular length of time. Withdrawing your funds early will result in a penalty. Our share certificates offer a more enticing rate than our savings accounts.
Minimum deposits of $1000.00
Share Certificate terms range from 12 months and up
You choose how to receive dividends earned
Share Certificate Rates
| Amount | Terms | Dividend Rate | Annual Percentage Yield |
| --- | --- | --- | --- |
| $1,000.00 Minimum | 12 Months | 0.50% | 0.50% |
| | | | |
| | 24 Months | 0.75% | 0.75% |
| | | | |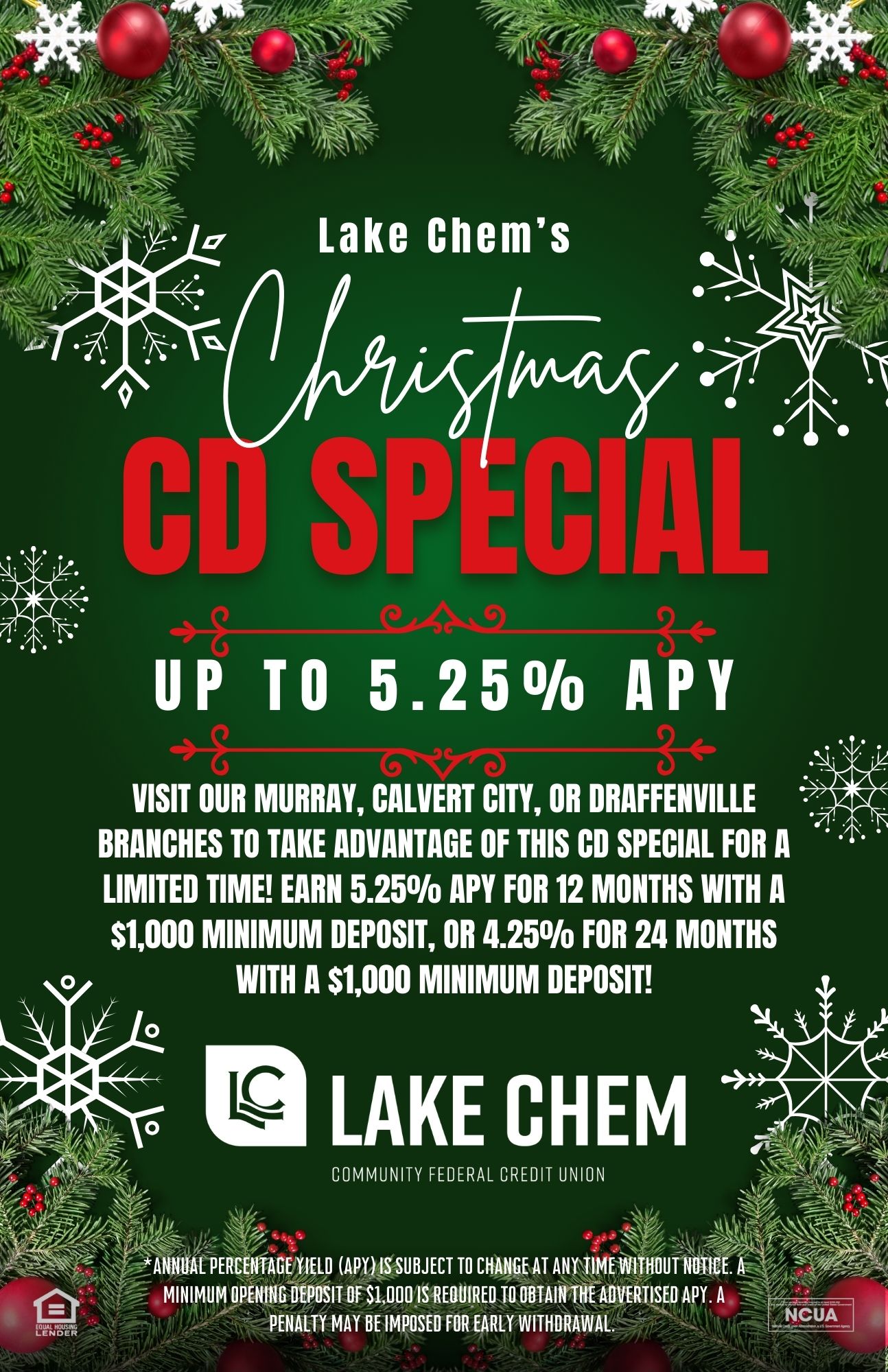 Available to open any time of the year, our Christmas Club accounts are a great, easy way to save for Christmas shopping. Make monthly, weekly or even daily deposits into this account and we will issue you a check the middle of October so that you can get a good jump start on your Christmas shopping. It's worry and stress-free.
Open your club account any time of the year
Automatic transfer is available
No penalty for early withdrawal
Our Vacation Club accounts offer our hard-working members a great way to easily save for a well-deserved vacation. Make monthly, weekly or even daily deposits into this account and withdrawal when you're ready to take off. Setting up automatic transfers from deposits is also an option to help you save quicker.
Open your club account any time of the year
Automatic transfer is available
Our debit cards are FREE once a checking account is opened. Unlike a credit card, when using a debit card money comes directly from the user's account when performing a transaction (like using a check). To ensure the best security, all of our debit cards are made with an EDM chip to better protect our members from fraudulent transactions. We use Mastercard as our debit card carrier, allowing you to swipe your card everywhere in the US that accepts debit payment plus 210 other countries and territories.