There has never been a more prevalent debate when it comes to buying new or preowned vehicles than in the past few years. From chip shortages to manufacturing delays, the effects of COVID-19 have been felt far and wide in the automotive and lending industry. In 2021 the average cost of a new car was $45,000, while the price of a used car averaged $25,000. As a Credit Union, we see the pro's and con's to buying a new or preowned car every day, so if you are thinking of making a vehicle switch, here are some things to consider!
New Cars
There are more things to look forward to when buying the newest car off the lot than taking a deep breath of that new car smell. "When it comes to financing your car, you always get a lower interest rate if you are purchasing a new car when comparing new vs. used car rates for the same term." Jennifer Weathers is a Consumer Lender at our Draffenville Branch in Marshall County. Jennifer has been with Lake Chem for 6 years this spring and has handled member finances on multiple levels. Car dealerships and/or manufacturers often have warranties that come with new car purchases that help sweeten the deal even more, from powertrain warranties, bumper to bumper, to roadside assistance. Now, if you are having to order a vehicle to come to the dealership, you get the benefit of having the option for more customization. You can have your new car in just the right color with the perfect interior to fit your needs! But, many dealerships are experiencing delays in getting new vehicles in, and ordering one with specifications to your liking could take even longer. Even basic models of new cars have been harder to find locally, and with commodities being harder to find, the price inevitably goes up. According to Kelly Blue Book, just from November of 2020 to November of 2021, even the most affordable models of cars saw a price increase of 16.7% and has continued to climb still.
Used Cars
With new cars being harder to find, used cars have been more in more demand than ever! One of the biggest perks to buying a used car when compared to a new car is the deprecation. "New cars depreciate the most during your first year of owning it, so once you drive it off the lot, it immediately starts losing value." says Jennifer. "So when you buy a used car, you're normally getting it after it's already taken that big hit to how much it's worth, so for as long as you own that vehicle it keeps more of its' value." Depending on the model of vehicle you are looking at, the price tag can often be significantly less when purchasing a used car as compared to the newer version of it. However, when it comes to finding a very specific new car, the options locally may be few and far between. If you are looking for any preowned sedan under $15,000, you could have options to see at every car dealership you visit. But, if you are exclusively looking for a 2018 white Ford Mustang, the search could be considerably more difficult.
Do What's Best for You
There are many things to consider, but at the end of day when the car lots close and lock up, what truly matters is if you have a car that works for you, your lifestyle, and your budget. For every Consumer Loan we do, we offer our members GAP insurance to keep you from owing more than your car is worth on your loan if your car is totaled or stolen. For example, insurance payouts don't always reflect the value of your vehicle, and you could be left having to pay out of pocket for whatever the insurance didn't cover on a car you can no longer drive. Guaranteed Asset Protection, or GAP, helps bridge the cost between what you owe and what your insurance will cover in case of an emergency, and with the cost of cars fluctuating, what your car is worth and what your insurance will cover can vary from year to year.  If you are in a small collision and need minor repairs, but the vehicle isn't totaled, GAP will also give you a payout to go towards your deductible! Having GAP insurance can give you a little more peace of mind when starting that new car loan.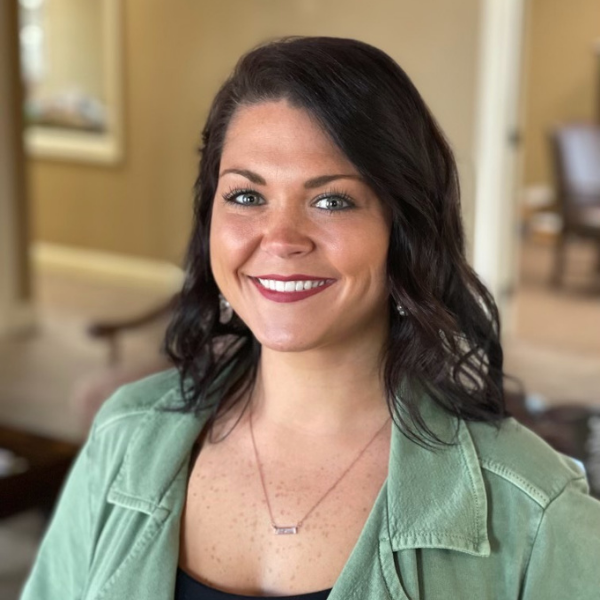 Jennifer Weathers
Jennifer Weathers is a Consumer Lender at our Draffenville Branch.  To get a loan for a new or used car, boat, recreational vehicle, RV, or motorcycle, call us at 270-527-4389!